We captured these photos when the project was still a 'work in progress'!
Please look past the dust and see the uniqueness of the custom basin sinks and the offset granite counter tops.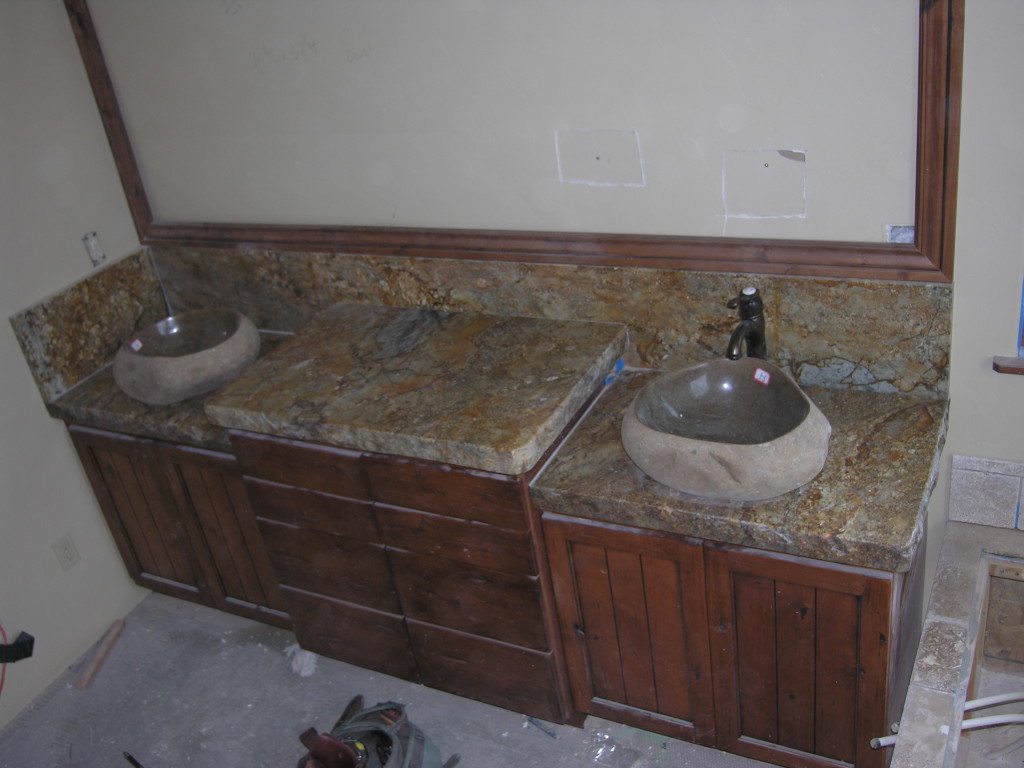 Click on this picture and see the detail of the custom stone basin sinks. Give it your best shot, are they real stone or man-made?