We recently finished these granite counter tops for one our awesome clients. When a project turns out this nice, you just gotta share it with others.
The raised bar is becoming so popular these days and this is the perfect example of just how well it can be done.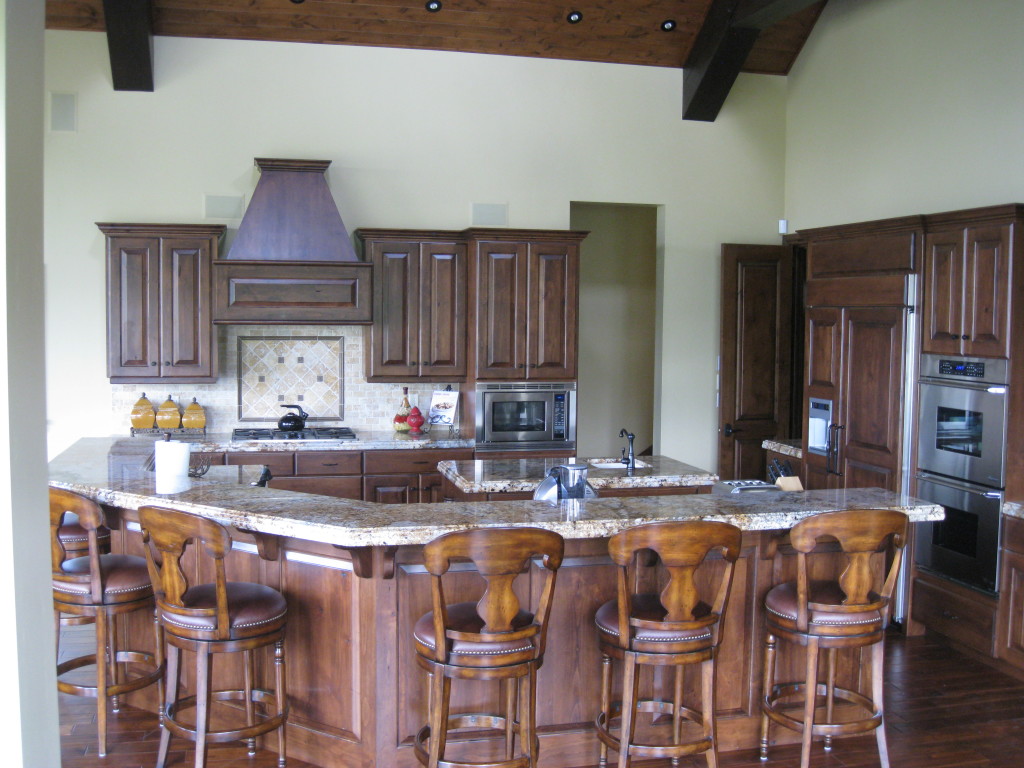 The custom granite island has a built in under mount sink which is currently the 'in thing'!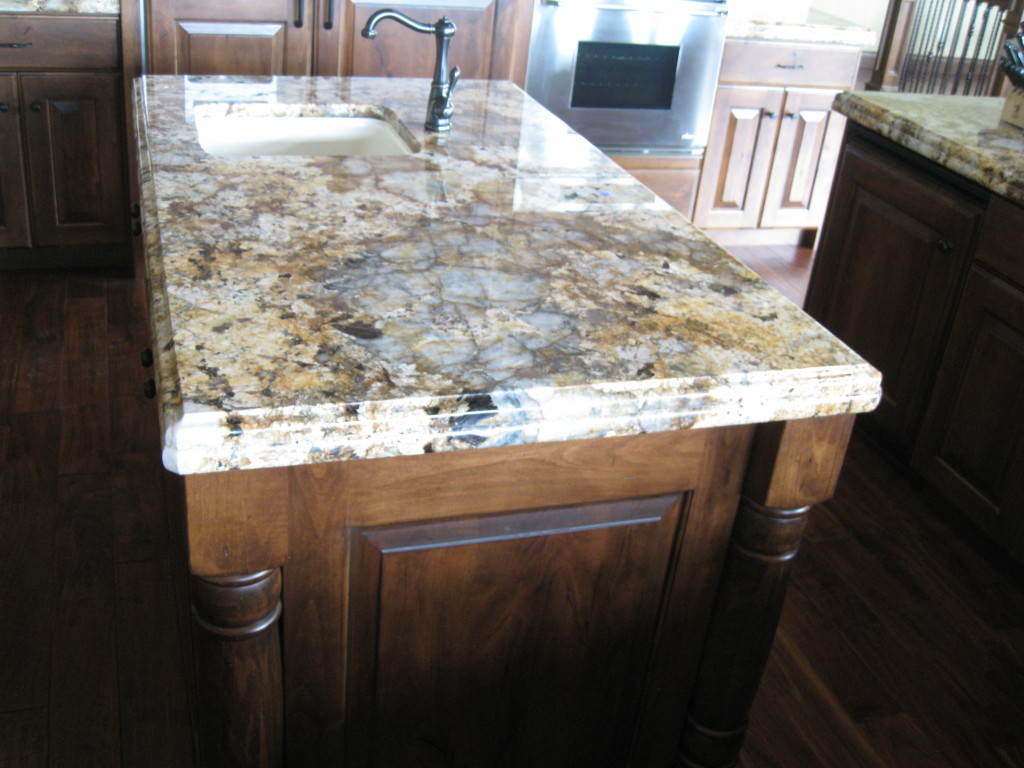 This is the raised counter top at a different angle, notice how the lower counter tops back splash perfectly pulls the upper piece into it, giving it a seamless effect.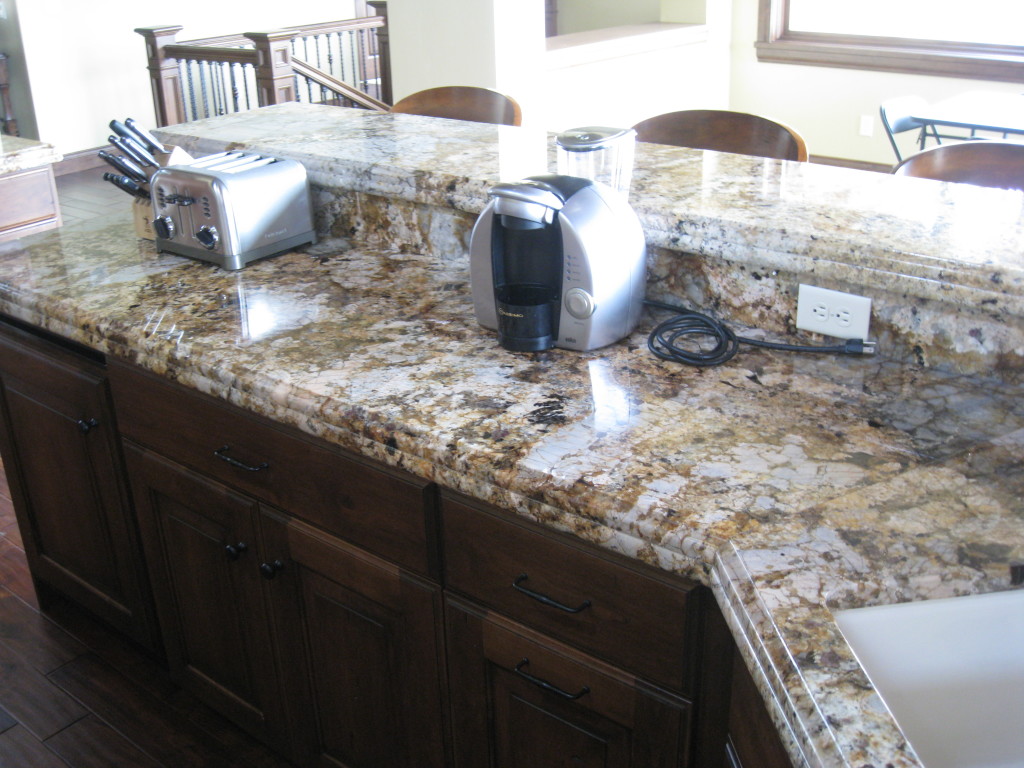 This is custom at its best… The lower piece of granite normally is not part of a standard project. The home owner wanted a more finished look to accent the corbels that she had in mind.